Unmasking Depression Reader Reviews

"Anna Krjatian takes the reader on an inspirational journey from angst to one of an awakening of the beauty in life, and her authentic self. Her book is a 'must-read' for people experiencing a similar state. It is also a book that may benefit therapists who can gain an insight into the inner turmoil that Anna describes well and one that may aid in understanding the journey of self-transcendence. The existential tone of her writing brings the reader to understanding how angst might manifest itself, and the pain of that experience. Through self-reflection, there comes the awakening, that Anna illustrates as the caterpillar becoming a butterfly. However, it is the 'meaning' of the pain of angst that is the real inspiration and saviour and Anna describes this well."
Dr Alex Kristovics PhD (Psychology)Psychologist, University Lecturer
"Addictive, deep, emotional, uplifting, real. Reading this book was like talking to a friend who really, really gets it."
Shyleen
Accountant
"A beautiful, inspiring and poetic journey. Don't let the title fool you - this is about more than just "Unmasking Depression" - it's a realistic look at life, and all those "grey" areas where it can sometimes become difficult. A must read for any woman (or man) who sometimes finds life a little challenging (which is essentially everyone at some point."
Natalie Turner
Senior CRO Producer
"Provocative, comforting, enveloping: the book strongly resonated with my unspoken emotional side. I'm amazed at how I read certain parts as if they were describing my very own experiences with depression and anxiety."
Francesca MelitonCommunity Manager


"Anna writes in a powerful way, speaking in third person about a girl struggling with her emotions and then finally setting herself free. This is a great read for anyone who has ever experienced pain, as you can relate to it and use its words of wisdom in any situation.
Unmasking Depression takes you on a journey through suffering and pain, then it leaves you with inspiration and hope to become the best version of yourself.
"
Rupanty Akid
Student
"She struggles and finds hope, struggles and perseveres. A story about the tribulations one may face in life and the resolve to keep going. Great use of language and vivid imagery take the respondent on her journey."
Peter MorkosMarketing Manager
"I would absolutely recommend this book to other readers, especially those who may be in the early stages of developing a similar state of mind, to serve a reminder that there is hope and light at the end of the tunnel. Even those not experiencing the debilitating effects of depression can find little pockets of wisdom and inspiration in this book. For instance, it is rare, in the times we live in, for one to be readily accepted if they select to cast off the limitations of our narrow human wisdom and societal expectations and submit to a higher spiritual authority. Once this is achieved, however, the liberation experienced is unmatched, as can be seen in Project Fly."
Sandra JammalStudent - Librarian


"An excellent read, one that is full of eye opening insights. Highly recommended reading."
Sean Costain
IT Course Writer
"
Anna has managed to make sense of things commonly inaudible and shown us on her journey to flight.
"
Sareen KaradanianBefore and After School Carer


"
I related so much to the title, as I took my mask off so many times and then went to hide behind it again. 
When I received the book I thought it looked fabulous: I loved the paper and the size of the letters was great. I also thought it is thin: little, which is not a negative, I just didn't know how you could possibly unmask depression in so few pages as it is such a complex issue and emotional roller-coaster. But I
 love how you captured every stage without going into every detail."
Marlies Van DijckAllied Health Assistant


"
The book perfectly unleashes deep feelings about depression and the confusion that it draws into people. 
I'm glad that Anna had the power and will to creatively find the way out it. I s
trongly recommend reading this book.
"
Dan MyasnikovOccupied IT


"
Amazing, sincere, powerful, enlightening, descriptive, true, real: such an inspirational, thoughtfully written and powerfully moving testimonial to the struggles faced by man yet understood by few!
"
Jessica DixonStudent - Early Childhood Teaching


"
Anyone on a similar journey and in need of some inspiration will find comfort in letting the words on the pages absorb you into Anna's world as she emerges from her caterpillar cocoon into a beautiful butterfly. If you're feeling down and blue, read this book and you, too, will be again brand new.
"
Adam KauckiOrthoptist and PhD Student


"
Touching, amazing, inspiring, descriptive, positive: this book, along with the author, are both very inspiring. I'm not that big of a reader but when I found out about this book, I couldn't wait to get my hands on it. It's one of those books that you can just read, and read, and read, all over again.
"
JosieAdministrator


"
Unmasking Depression by Anna Krjatian is an absolute highly precious gem in books dealing with depression/anxiety and associated conditions. The simple style, layout and words of wisdom contained within it's pages will help any person in any walk of life.

This book really does give your self the ability to realise freedom and it breaks chains and lifts you out of an abyss. It is an absolute life changer. This book allows enough space within it's pages for the reader to feel safe and free from societal judgements and expectations - this allows the reader to achieve some empowerment as they go through the book, the reader will indeed feel much better about themselves and find new ways of thinking.

I also highly recommend this book to those who do not understand what depression feels like - as it will provide some insight into the abyss and lack of light and energy that deep depression deals to those who suffer from it. Once people can understand the toxicity of 'the happiness brigade' pressure and how the repression of anger and emotion can destroy someone we will be emerging into a far more enlightened, loving and accepting society that will benefit the whole world.

This book is a gift to the world. I intend to keep the book for myself as I do feel it is one of those books one could read 50 times over and get something new out of it each and every time. A truly necessary book to have in your collection - it will be one of your best friends.
"
Trav Mills
Reiki Master
"Anna writes in a powerful way, speaking in third person about a girl struggling with her emotions and then finally setting herself free. This is a great read for anyone who has ever experienced pain, as you can relate to it and use its words of wisdom in any situation.
"Unmasking Depression" takes you on a journey through suffering and pain, then it leaves you with inspiration and hope to become the best version of yourself."
Rupanty AkidStudent






"

This book is a must read to anyone and everyone out there, whether you have a tie to depression or not. It is such a good insight to this mental illness and such a comfort to know this book is out there for people to read and empathise with. Beautifully written and enjoying to read also, it touches on deep and real issues that I'm sure we will all cross in our lifetimes. Thank you Anna for sharing your experiences with the world

."

Sarah Thompson


Registered Nurse


"If I were to describe this book in ten words of less, the word that comes to mind is WOW! 
A very strong, deep book and at the same time so simple to understand. Will be suitable for any reader regardless if the person experienced depression or not.
"

Julia

 

Gousseva


Life Coach


"
Inspirational, poetic, emotional, relateable, comforting and enlightening: Unmasking Depression is a beautifully written insight into a mental and emotional journey that many feel they are walking alone. We have all been through dark times and when I read the words in Unmasking Depression I not only felt moved, I also felt understood. By putting pen to paper on this often eluded topic is an act of bravery and justice to those needing a candle in the dark.
"



Sarah-June York


Mother




Read More on GoodReads
A Lovely Launch - Book Launch Speech 2018
Unmasking Depression - Book Launch Speech 2015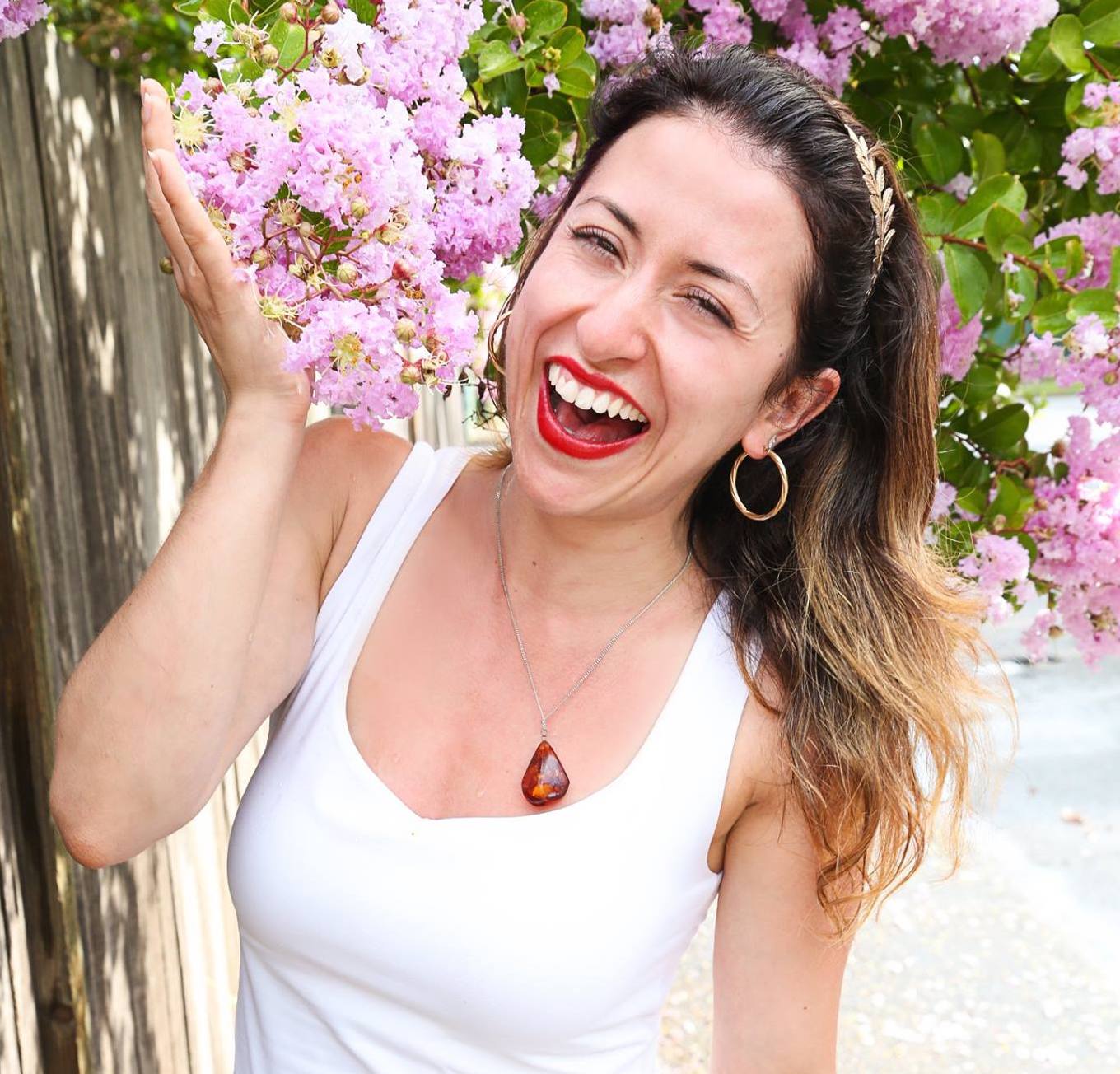 3 Successful Kickstarters
"Self"-publishing 3 books in 7 years is no easy feat. In fact, having decided to print them in Australia, it was costlier too. So, Anna decided involve the community with the funding process. With everyone's help, she successfully over-funded 3 Kickstarter campaigns. The results were humbling and inspiring: Unmasking Depression (2nd edition) funded $2677 in 14 days with a $1610 goal, Lovely - Poetry on Love and Loss funded $6414 in 14 days with a $6000 goal, and Lovelier - The Goddess and The Dragon funded $8244 in 21 days with a $8000 goal. Check out all the fun in the link below.
Kickstarter Fun
Dear Diary - Ad Copy for Visit NSW
Thirst - Copy + Voiceover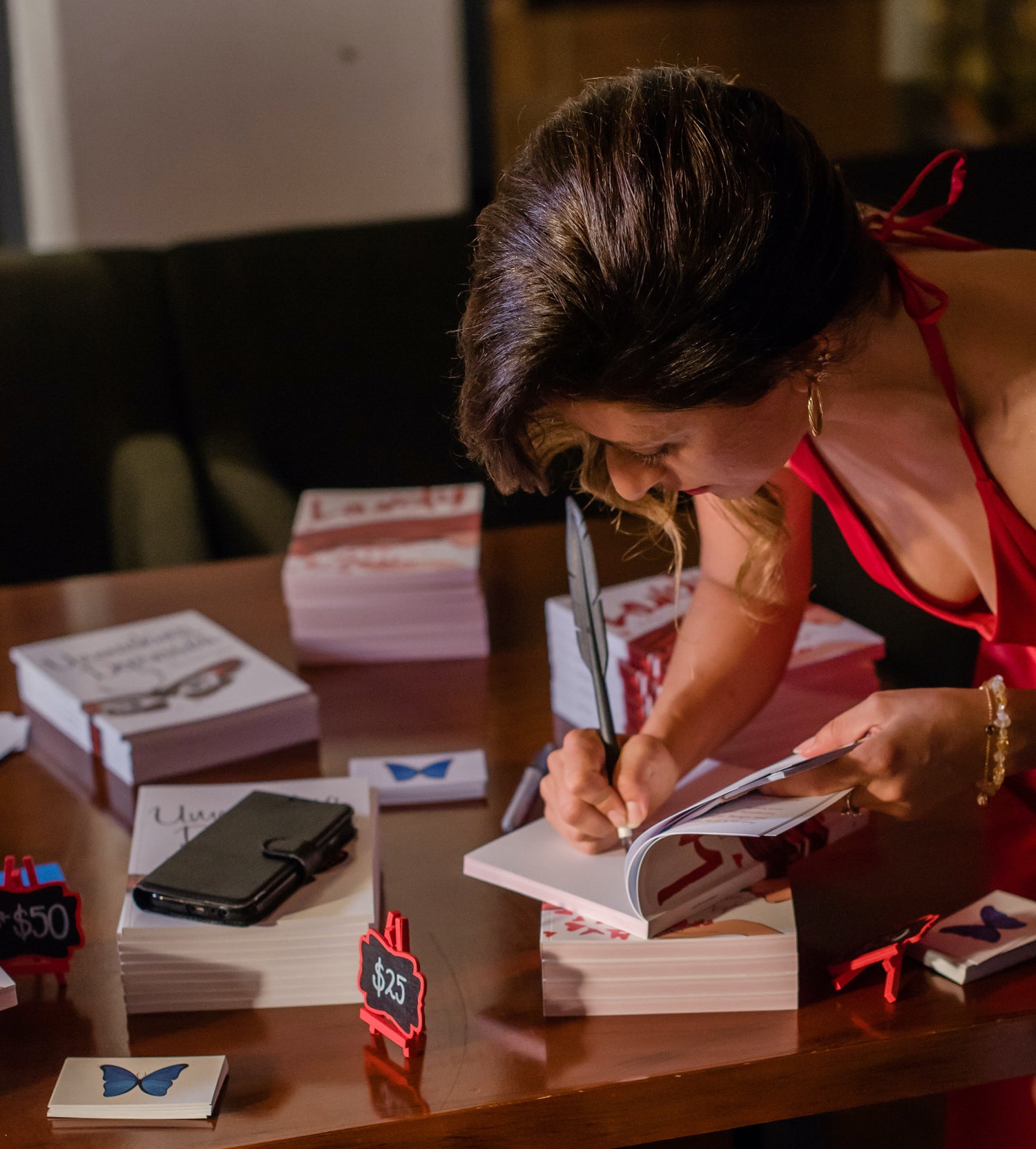 Blog Copywriting and Editing
Read some of the blogs Anna wrote and edited for her client, Armstone, a natural stone supplier in Glebe, Sydney.
If you're interested in a social media strategy, check out her work for Armstone's Instagram account here.
Read More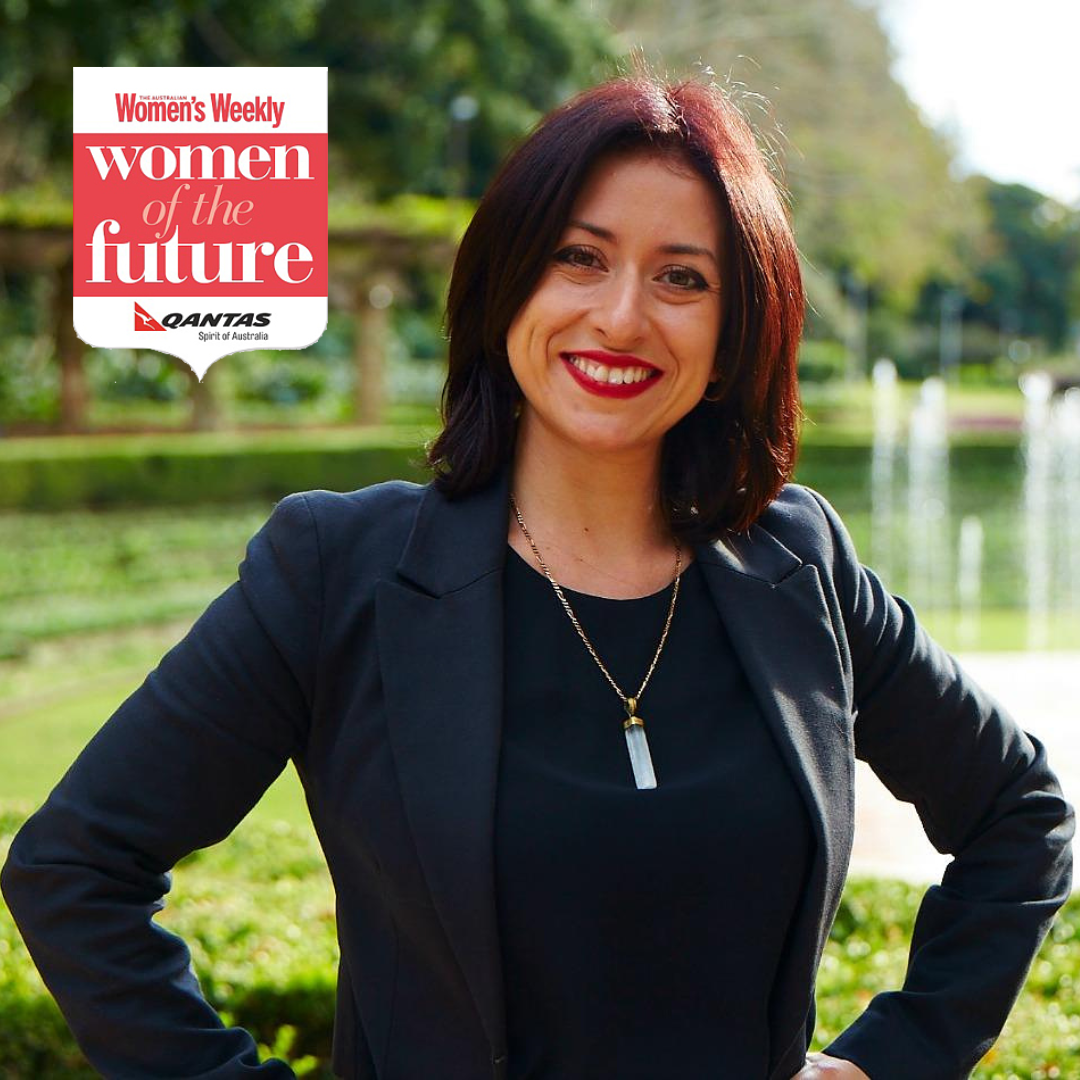 Women of the Future Semi-Finalist 2016
In 2016, Anna Krjatian's bookUnmasking Depressionwas chosen as one of the fifteen semi-finalists out of 5000 applicants, for the Australian Women's Weekly and Qantas Women of the Future Competition. Read her entry below.
Read More
Diversity Arts Australia - Creative Lives Series
Questions or Expressions of Interest? Reach out and let's chat ...