School Talks and Workshops
Are you looking for a speaker for your students who's been there and done that? Who's overcome turbulent conditions and challenges outside of their control and still managed to focus and achieve high results not only at school, but also through University and beyond? 
Then consider hiring Anna Krjatian for your next school event.
After graduating high school with a UAI of 90.7%, Anna experienced extreme burn out and did depression for several years. Her mental health challenges were in part tied to the emotional and psychological abuse she experienced at home and also in part with having her worth inherently tied to her achievements. Though finishing her schooling with high marks, Anna also moved houses and almost went to a women's refuge due to the turbulent circumstances at home.
Once she graduated, Anna took a gap year, which turned into a two year break. She then completed her Bachelor of Communications at Western Sydney University, majoring in Media Arts and Production and sub-majoring in Acting. She finished her degree with Distinction, qualifying for the Dean's Merit List for two years out of three, and was the Vice President for University's Golden Key International Honour Society - an America honour society that recognises the academic merit of the top 10% of students. 
After she graduated from her degree, Anna entered the fast paced corporate and SMB environments as a Personal and Executive Assistant, communications manager and marketing assistant. 
Through this entire time, she spent 10 years healing, meditating and writing herself out of depression. This lends Anna the ability to connect with students in a real and authentic manner and share from lived experience.
In her talks she shares how students can balance their mental health with their passions and academic accomplishments to find contentment and happiness in their daily life. As a high achiever and someone who has experience working in fast-paced corporate environments, Anna can teach students how to prioritise tasks, set goals and accomplish them, reframe their negative experiences in a constructive way and find peace amongst the chaos of modern life.
As someone who walks the talk, Anna's talks have students feeling inspired to be and do better. She shares with them practical mental health tools, tips and guidance to navigate adult life after the structure and safety of the school environment.
If you'd like to invite Anna to share her story or facilitate a workshop, simply select one of the packages and reach out to her through the contact form below to discuss a tailor-made package and quote.
School Speaking Packages

How Miss Butterfly Became a Goddess
A deep and meaningful hour where Anna shares the inspiring story behind her book Unmasking Depression and the finer details of how she wrote herself out of depression. The students will learn about her struggles and triumphs, especially during her schooling years. This real testimony, and applicable resources, will inspire school students to spread their own wings and fly no matter what life happens to throw their way.
Duration - 1 Hour
Quote - Please contact Anna using the form below

The Caterpillar and The Cocoon
If you have a shorter time slot available, reach out to Anna to discuss the main theme you would like to focus on, and Anna will share ideas on a tailored speech specifically written for your student cohort. Whether you'd like to hear Anna's inspirational story, or have her share practical tools about mental and emotional hygiene, your students will be inspired and empowered from Anna's words and messages of hope. 
Duration - 15 / 30 minutes
Quote - Please contact Anna using the form below
School Workshop Packages
Steady Students
As a high-achiever, Anna remembers how much pressure she and her fellow classmates experienced during her schooling years. This led to a gap year, that turned into a two year gap year, where she recovered from severe burnout. In this workshop, Anna shares practical ways students can maintain their emotional and mental hygiene so that they perform even better in their studies. These tools are transferrable and will help them become better citizens of the world.
Duration - 1 or 2 Hours
Quote - Please contact Anna using the form below

Unmasking Depression
Depression and mental health are becoming popular and more mainstream topics in our day-to-day lives. However, Anna has learnt that while mental health is not as shrouded in negative stigma as it used to be, many are still new to learning the tools and practices that help navigate their wellbeing and regulate their nervous system. In this workshop, Anna will help students understand the different layers to mental and emotional health, the different modalities available to them and how to use them. She will also teach them practical ways to reframe challenges and painful events, so that they are equipped for the world when they finish their schooling education.
Duration - 1 or 2 Hours
Quote - Please contact Anna using the form below
Scroll through this page to watch Anna's speeches and read testimonials from audience members.
If you'd like to invite Anna to your school for a talk or workshop, reach out to her using the contact form below.
A Lovely Launch - Book Launch Speech 2018
Unmasking Depression - Book Launch Speech 2015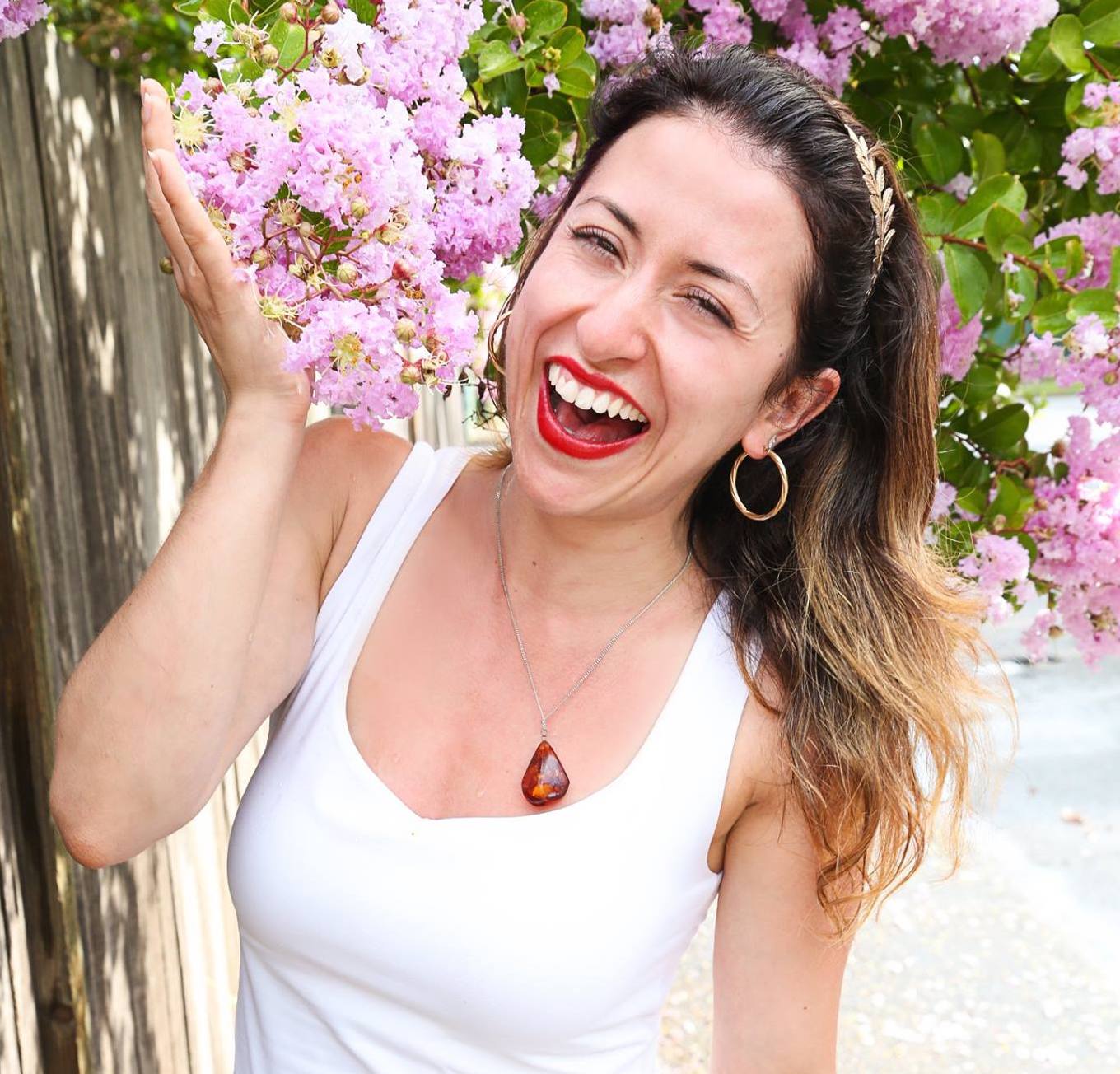 3 Successful Kickstarters
"Self"-publishing 3 books in 7 years is no easy feat. In fact, having decided to print them in Australia, it was costlier too. So, Anna decided involve the community with the funding process. With everyone's help, she successfully over-funded 3 Kickstarter campaigns. The results were humbling and inspiring: Unmasking Depression (2nd edition) funded $2677 in 14 days with a $1610 goal, Lovely - Poetry on Love and Loss funded $6414 in 14 days with a $6000 goal, and Lovelier - The Goddess and The Dragon funded $8244 in 21 days with a $8000 goal. Check out all the fun in the link below.
Kickstarter Fun
Dear Diary - Ad Copy for Visit NSW
Thirst - Copy + Voiceover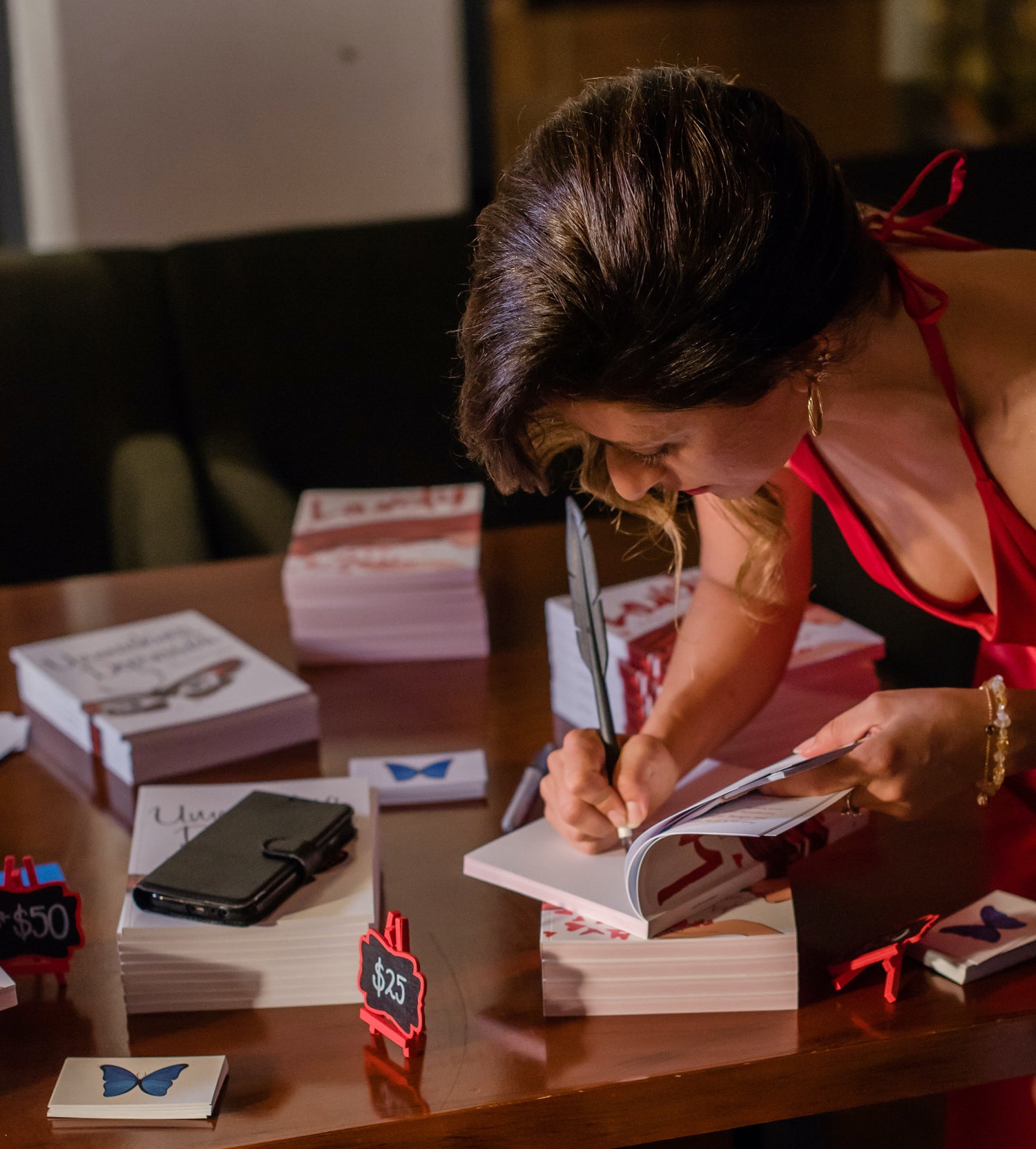 Blog Copywriting and Editing
Read some of the blogs Anna wrote and edited for her client, Armstone, a natural stone supplier in Glebe, Sydney.
If you're interested in a social media strategy, check out her work for Armstone's Instagram account here.
Read More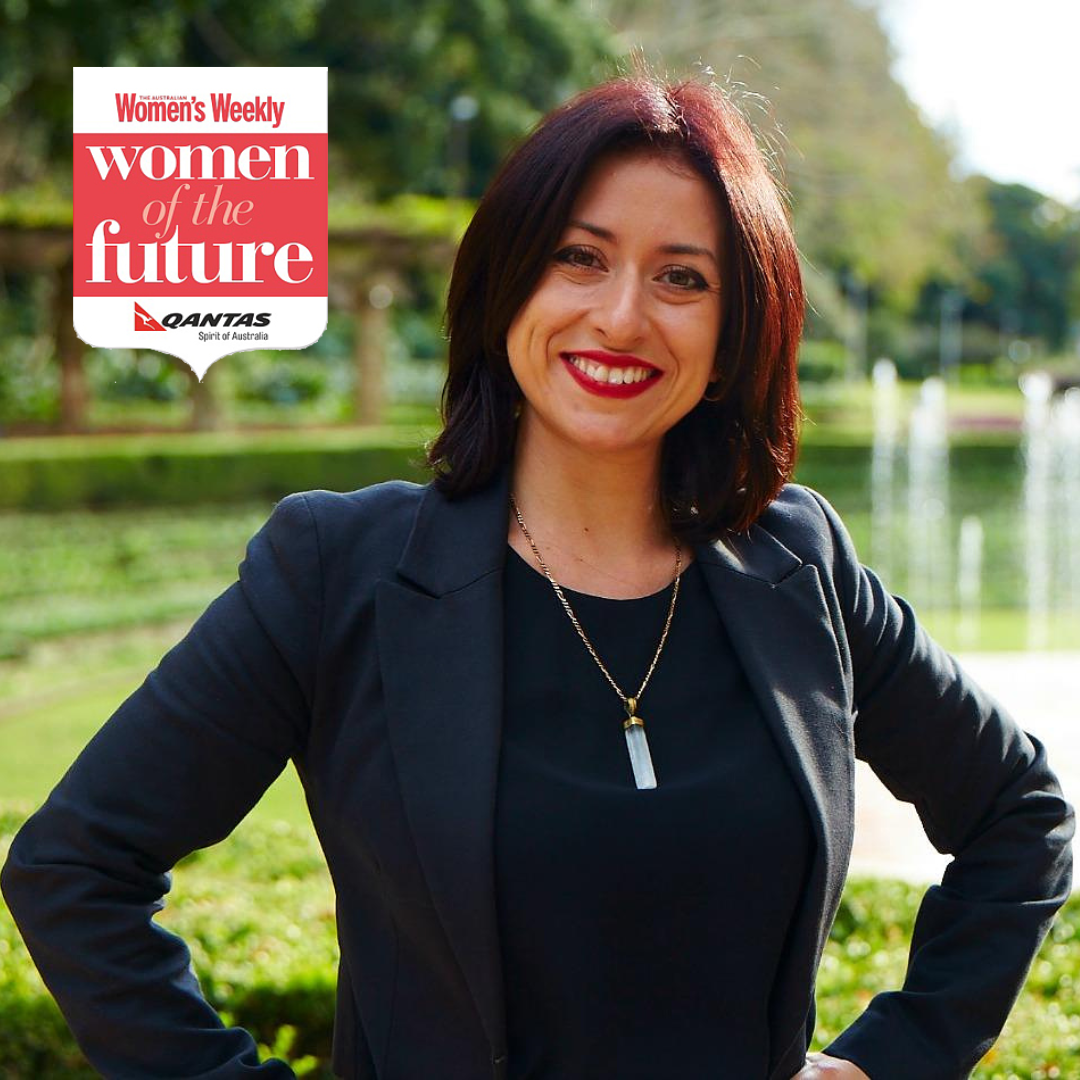 Women of the Future Semi-Finalist 2016
In 2016, Anna Krjatian's bookUnmasking Depressionwas chosen as one of the fifteen semi-finalists out of 5000 applicants, for the Australian Women's Weekly and Qantas Women of the Future Competition. Read her entry below.
Read More
Diversity Arts Australia - Creative Lives Series
Questions or Expressions of Interest? Reach out and let's chat ...